PRF – The New Innovation In Plasma Rich (PR) Aesthetic Treatments
February,16,2021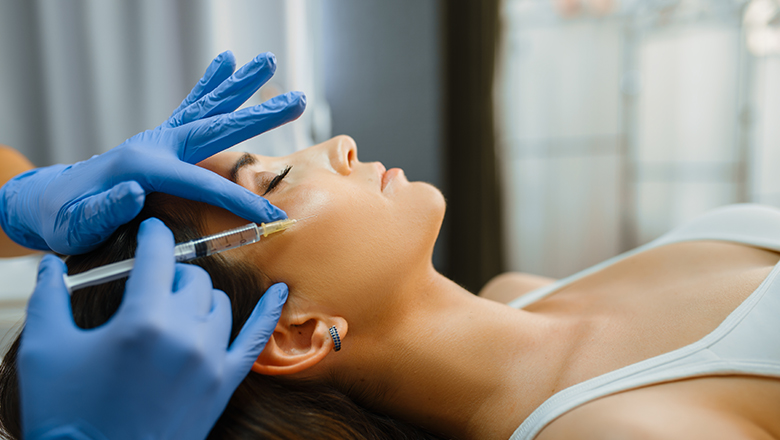 Colloquially known as the vampire facial (nod to vampires and their liking for the red stuff) Plasma injectable face treatments called PRP treatments are very popular due to their remarkable results and what's more is that they extend their benefits to the hair with scalp treatments as well.
Now we have a new PR treatment to talk about - let's just call it the next-gen PRP – introducing the PRF (Platelet Rich Fibrin – explained in detail later) face treatment that boosts the benefits of plasma to the next level beyond PRP.

FIRSTLY, WHAT IS A PR TREATMENT AND WHO CAN BENEFIT FROM ONE?
Let's start with biology 101 – Blood is made up of 2 elements – 3 kinds of cells and a liquid called Plasma.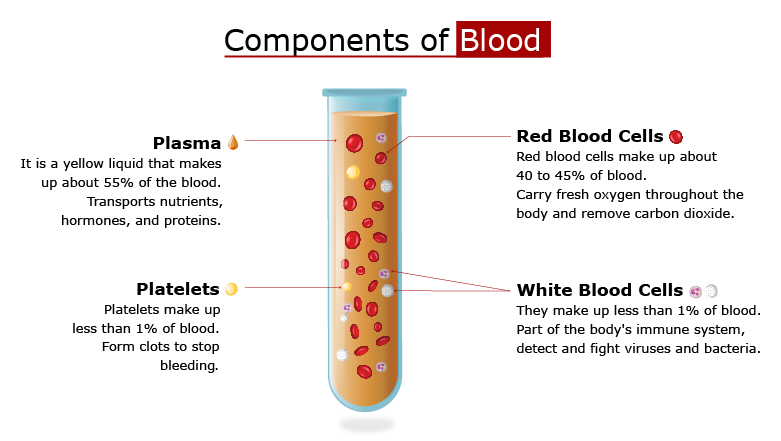 The way we can infuse back these cells for regenerative, medical and healing purposes is using a Centrifuge "mixer" to separate all 3 cells (WBC, RBC and platelets) into tubes to spin and separate all 3 elements. Once the platelet is separated from the blood cells into the plasma we call it PRP or Platelet Rich Plasma.

HOW PLATELET INFUSIONS HELP YOUR SKIN
Plasma enriched with platelets are what you can call the actual elixir of life – it contains growth factors and stem cells that help heal damaged cells, provide support to weaken cells as well as boost the growth of new healthy cells with their concentrations of enzymes, antibodies and other proteins.
Think about it this way, if you could boost collagen as well as even out your skin tone as well as provide your skin the most intensive boosters to strengthen and rejuvenate them your skin cells to grow healthy, what a difference that could make to your skin!
It's almost like the benefits of every possible facial treatment, and then some if you want to talk results. Plus, some underlying issues like dehydration, pigmentation, loss of volume can also be immediately helped by adding special cocktails brimming with peptides, vitamins and anti-oxidants and much more.

THIS IS NOW SOUNDING AWESOME, BUT WAIT WHATS PRF THEN?
PRP has been the gold standard for plasma therapy for Aesthetics for quite some time. However, with ongoing research and trials, advances in this field have introduced a new and much more enhanced treatment which is the next generation of Plasma treatment called PRF or Platelet Rich Fibrin.
PRF (Platelet Rich Fibrin) is extracted the same way PRP is, but with a few but game-changing differences between the two.

CORE DIFFERENCES BETWEEN PRP AND PRF
While both treatments are similar in that they contain platelets and so are great for your skin, there are some very important differences that make PRF the latest innovation for plasma treatments and an improvement on PRP treatments.

SPEED OF SPIN
PRP extraction is done with a fast-spinning mode vs. PRF done at a low churn speed. This difference in speed of extraction makes all the difference in how the plasma gets separated.
While PRP makes a clear distinction between plasma and other cells, PRF due to its slow moving extraction allows for WBC and other stem cells to remain within the plasma liquid, giving it the added benefits of oxygenation, stem cell concentration, etc that PRP cannot offer.


NO USE OF COAGULANTS IN PRF
PRP tubes have to use an anticoagulant to help prevent the extracted plasma from thickening and clotting, this is avoided in PRF as PRF is used without anticoagulants or in fact any additives so the benefits of the proteins can be released at once without the risk of clotting.
This is a very important difference as anti-coagulants break the fibrin matrix and so prevent the amazing benefits of this protein to work. As PRF has no added anticoagulants, the fibrin matrix is undamaged and can start working right away to restore cellular rejuvenation.
Anti-coagulants are also one of the main reasons PRP is considered a painful treatment, so taking out anti-coagulants from the picture, makes the PRF experience much more comfortable for the client.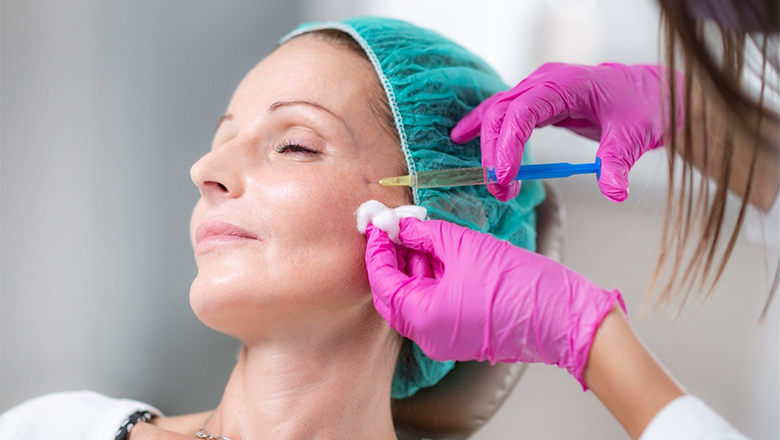 RELEASE OF GROWTH FACTORS
Growth Factors are cell regenerating ingredients present in the blood that help the growth and repair of all cells. Within the skin they help with boosting collagen and elastin synthesis, helping the skin to nourish and renew cells rapidly as well as re-oxygenate and repair damaged cells, increase cell turnover, stimulate blood circulation, boost stem cell rejuvenation and much more.

With PRP, the release of these growth factors is immediate but short-term (same day), whereas with PRF this release is slow but incremental, over 7-10 days into the area where the PRF is injected. This slower release of growth factors initiates a healing cascade that takes place over the next couple of months ( over days and weeks ) ensuring the quality as well as quantity of growth factors is much higher , this helps in the longer term benefits of the treatment. This means you would see an increase in hair growth, boost of collagen and so on, for extended period of time as compared to conventional PRP.

EXTRACTION AND LEVELS OF GROWTH FACTORS AND FIBRIN
Like we read earlier, in order to extract platelets, it needs to be separated from the other cells, which is done with a platelet separator. While PRP works on higher speeds and faster modes, PRF works on slower speeds and lesser durations. This result in more intact platelets, allowing the fibrin matrix to like a web that holds on to the platelets without any frictional damage that faster mixing does to them.

TEXTURE AFTER INFUSION
While PRP remains in liquid form, PRF starts regenerating into a gel texture immediately after entering the dermis, providing a tremendous structural and strengthening capacity to skin that needs structure and volume.
Many Dermatologists also in fact started offering PRF as a natural alternative to fillers due to its immediate volume filling capabilities, while for exceptional results using PRF in a combination of fillers for under eyes, cheeks and jawline has helped the results extend for a longer duration as well.

SO WHAT TREATMENTS CAN YOU DO WITH PRF?
Even if you have no specific concerns and just want great flawless skin that is healthy from within, this is something you should try out as the results start progressing and improving with time. Better still since it's working on a microcellular level, regeneration of the skin is at the most scientifically advanced possible.
Being 100% natural (derived only from your own blood with nothing added it) it is completely biocompatible with your body so any reactions and counter effects are lesser results far superior.
PRF can show amazing results for all aesthetic concerns but is exceptionally productive for anti-aging treatments such as lack or loss of volume, fine lines and wrinkles, uneven skin tone and rough skin. It has also shown amazing results for reducing hyperpigmentation, uneven skin tone and reducing Melasma. Even surface unevenness caused due to acne scars, wounds, open pores etc. can be restored.
You can also do PRF for the scalp for scalp health, support hair strength and prevent hair fall and thinning. It's a very popular treatment for temporary severe hair fall as it helps to renourish the hair root and follicle with the same modalities as done for the face.

Anti-aging treatments such as
1. Lack or loss of volume.
2. Fine lines and wrinkles.
3. Uneven skin tone and rough skin.

Hyperpigmentation treatments such as
1. Reducing spots and marks and skin darkening.
2. Uneven skin tone.
3. Reducing Melasma.
4. Dark circles.

Skin smoothening treatments like
1. Unevenness caused due to acne scars or old wounds.
2. Excessive open pores.

Scalp treatments for
1. Loss of density ( scanty hair).
2. Hair loss.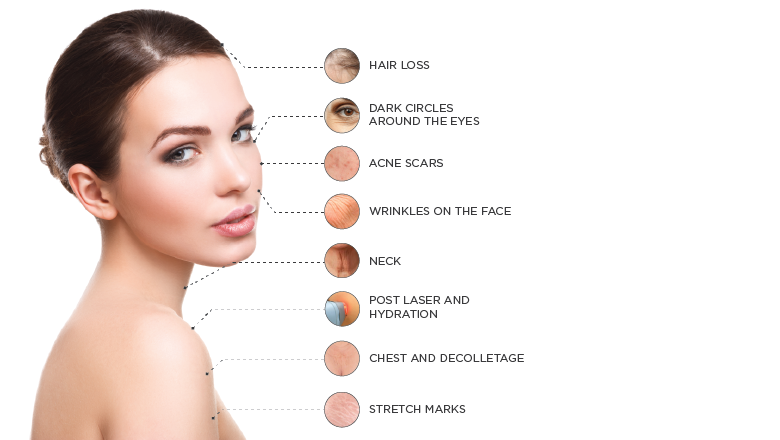 HOW CAN YOU PERFORM PRF?
PRF can be performed with any treatment that can go below the surface of the skin, so can be done with any transdermal processes like Mesthotherapy, Derma rollers, etc while and the most advanced use is with injections to different depths done by a qualified doctor.