Thinking about laser hair removal? Here's what you need to keep in mind
June,16,2021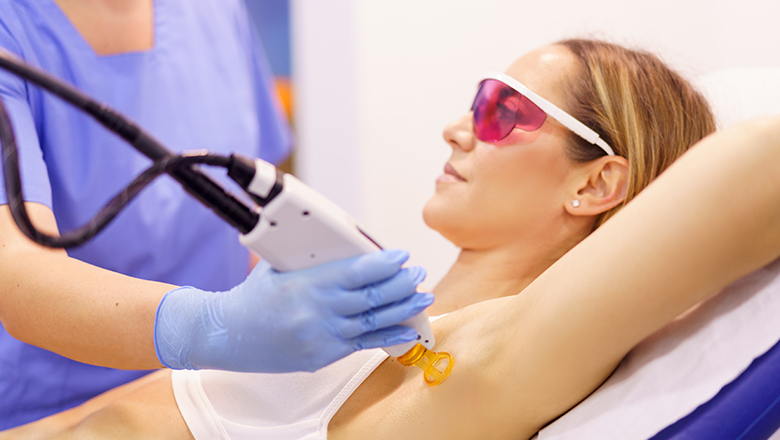 Sneaky advertising gimmicks and how to suss them out
A life without unwanted body hair –– sounds like a dream, doesn't it? Well, while there are several hair removal methods, most of them do not entail a stubble-free life for long. The solution? Laser! This relatively permanent hair removal method doesn't just bid farewell to razor burns, and painful monthly waxes but even unsightly ingrown hairs. With the gain in popularity however, it is now being treated as child's play by many––which often leads to disappointing results––giving laser hair removal a bad reputation. But, before you gather your pennies for this treatment anywhere, make sure you've covered all your bases. Don't worry, we've got your back! Think of this as your nerdy cheat sheet to laser hair removal and its workings, just so that you're not duped into another marketing gimmick!
Gimmick – When is "Full body" not actually a full body package?
Truth – Never assume that 'full body' means that you're getting a full body package. On further interrogation you'll find that some of the larger chains that use this gimmick (no name calling here, but you know who they are), will offer 4 or 6 or 8 body parts in the name of full body. Full body laser hair removal should mean you're getting the treatment from forehead to toe –– and you need to make sure of it. When you enquire, understand what you're getting from the amount you're paying.
Gimmick – 1-2 laser sessions are enough
Truth – Your hair doesn't grow together, each single hair grows at its own pace. In order to destroy it from its root it needs to be trapped at its peak (the growth stage). Now, imagine doing that for each hair on the body. Yes, it'll take more than 1-2 sessions to get results –– that's why you require multiple treatments, depending on the density, thickness, and colour of your hair and skin. Normally, you require around 6 sessions to see optimal results, due to the normal hair growth cycle.
Gimmick – Claiming to use a laser hair removal device that's "painless" and using numbing cream instead
Truth – Have you ever been told 'our LHR device is painless', only to find yourself slathered in a thick layer of numbing cream for 20 minutes before the session? Guess what, this means the laser is NOT painless, as the numbing cream is working its magic and reducing the pain so that your session is bearable.
Gimmick – As long as there's a cool tip on the laser & cold gel is applied – it must be painless
Truth – That's not the truth and don't let anyone fool you! A cool tip does make laser more tolerable, however, it is in itself not the definition of a truly painless hair removal device. The latest generations of painless LHR devices are 'in-motion' devices, which basically means the handpiece is used to deliver a particular amount of energy per grid aka the surface area. These hand pieces also have cooling tips –– so the combination of in-motion technology and a cooling tip makes the entire procedure truly painless as promised.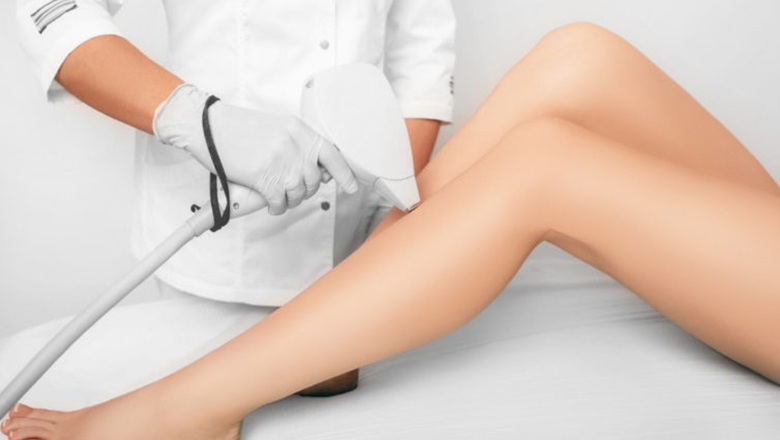 Gimmick – All devices are equal – so there's no need to pay for a more expensive technology
Truth – No not all! Just like every other thing money can buy –– shoes, bags, cars, devices –– you usually get what you pay for. Different devices have different factors that determine the pricing of it and the sessions –– USS FDA approvals, safety, efficacy, and the type of device are a few factors. The price varies from $1000 to $100,000 and it all depends on the quality of materials, device parts, LED source, etc. When you opt for a lower end device, you compromise on the results, safety, and outcome. Rule of thumb? Laser Hair Removal is abou long term results, so going for the cheapest offer or device is counterintuitive. Do your homework, spend a little bit more for better technology –– don't put a price on safety, TBH.
Gimmick – IPL is the same as lasers used for hair removal
Truth – IPL or intense pulse light is a band of light, not a focused beam as in lasers used for hair removal. It doesn't have the energy that a laser does. Using IPL could give results on light hair and skin, but it doesn't on brown or darker skin types. As a matter of fact, it could even be damaging – it could cause burns, pigmentation and no change in hair growth. You will often find your local salons or parlours offering laser hair removal, which could actually be IPL and not laser. And the results delivered by IPL for hair removal don't even provide a fraction of the results a good quality laser can provide.
Gimmick – Get at home IPL Laser Hair Removal' devices for just Rs 5,000-Rs 10,000 online
Truth – No. No. No. You'll see the ads, you'll get tempted by the sales but buying a laser hair removal device off of Amazon, Flipkart, or Skinstore is an absolute hell no! There is nothing like an IPL laser hair removal device! So stop getting duped into this gimmick. Repeat after us, IPL does not equal laser especially on Indian skintones so if you really want to go hair-free, just book an appointment at a reputed clinic rather than wasting your dough on something pointless!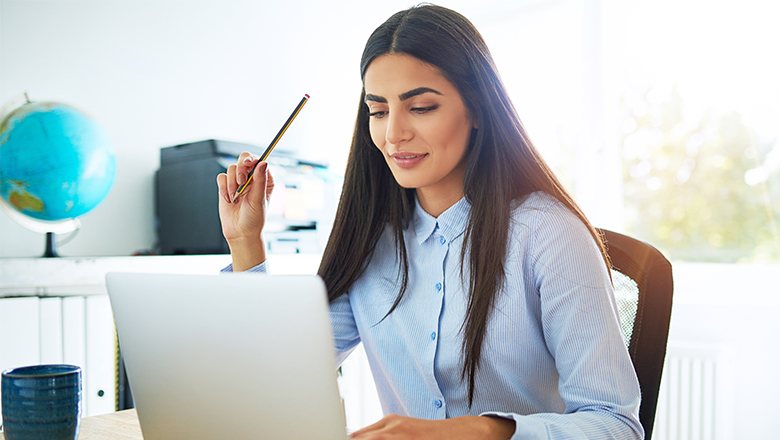 Heading for a laser hair removal consultation? Bookmark these when you head there. You will need to figure out if you're suitable for the procedure. Laser works best on those with light to brown skin and thick, dark hair *phew if you're Indian*. If you have blonde or light-coloured hair, it might not work. Secondly, you need to do a patch test before opting for a laser. Why? To understand how your body will react –– make sure it's the same device you're choosing for the sessions, though. Thirdly, hormonal imbalances and medication trigger hair growth. Inform your provider if you have imbalances such as PCOD or other medical information, to understand how your body could react to the laser. Lastly, ask about the technology –– if you can cut down your treatment time using technologically advanced lasers (the Alma Soprano Titanium® for example has a treatment tip that is 4x bigger than the average in the market – making the treatment much faster than its counterparts), do it! Laser hair removal is probably the best way to say goodbye to a truckload of mess and fuss. However, you need to ensure that it's done safely and by a reputable provider –– so before you fall for marketing gimmicks, false advertising, and silly deals, make sure to keep this little cheat sheet in mind!
To book your FREE no-obligation consultation & patch test with our doctors:

Call: +91 2242792222
Whatsapp: +91 7900166222
Email: wecare@theagelessclinic.com