Looking for the best in non-surgical fat reduction?
Why do CoolSculpting® alone?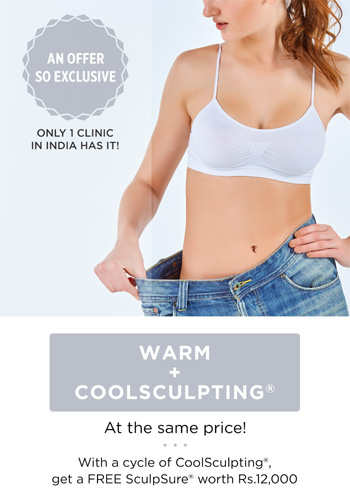 When you can get Hollywood's favourite fat-loss combination treatment
Warm + CoolSculpting®
At the same price!
With a cycle of CoolSculpting®, get a FREE SculpSure® worth Rs.12,000
CoolSculpting® prices start from only Rs. 21,538 (incl. GST)
P.S. - We are the only clinic in India to offer both of these amazing US FDA approved devices!
Learn more about:
CoolSculpting®
SculpSure®
To know more about this exclusive offer available in India only @AgeLess:
Call: +91 2242792222
Whatsapp: +91 7900166222
Email: wecare@theagelessclinic.com